August 31, 2010 - 9:28 PM
We arrived in Cesky Tesin (which technically could be in Poland but isn't) and had planned to spend one day going to Poland to visit Auschwitz and Krakow.
We expected Auschwitz/Birkenau to be a rough trip, seeing something so tragic and learning more about the horrors that took place right where we were standing, explaining very difficult topics and sights with the kids, but with the dust, sun, dryness, coughing, smells, and heat, oh the heat... it compounded everything, it was a miserable trip, which I found fitting.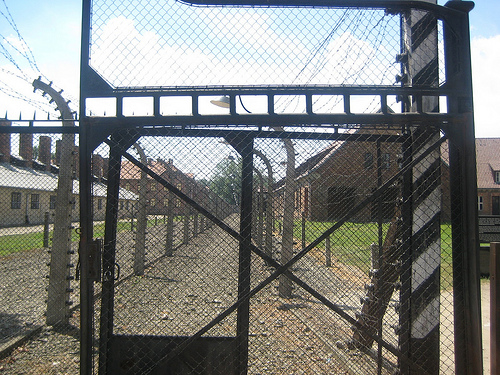 ...
Ok, I have tried to write this exact post for over the last two weeks. I could not get past those above paragraphs. Every time I try, I end up crying or my heart aches so much I can't continue or my chest tightens and feels like it's being ripped out or my hands shake or I can't sleep from the thoughts and memories... from getting into the parking lot to getting out of the parking lot, this trip was incredibly difficult, emotionally, physically and very personally, so much happened and yet we didn't even fully experience it all. God bless Leah for going through this with us.

Do I think that everyone should visit Auschwitz? Yes. Do we want to visit it again? Yes.
I simply cannot write this trip out into words. I'm going to skip past these details.