September 26, 2010 - 12:01 AM
Hotel #1: Hotel Central
Now some people when visiting Leah in the past did not find the accommodations at Hotel Central as "great" as we did, and not that there is anything wrong with that, ;). Admittedly, we are rarely phased since our family of 5 has stayed in some choice accommodations in the past (The Big Inn outside of Lincoln, Nebraska comes to mind). Besides providing a delicious, complimentary, authentic Czech breakfast in their dark and rustic restaurant...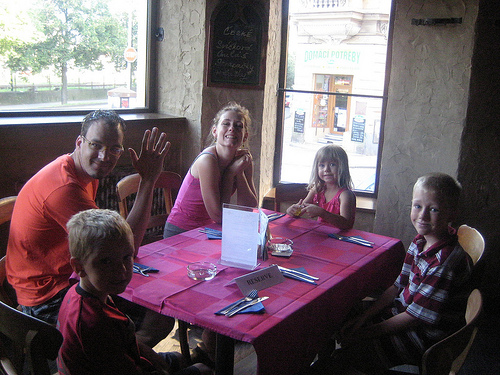 The Hotel Central also had rooms where you entered directly into the bathroom from the hallway...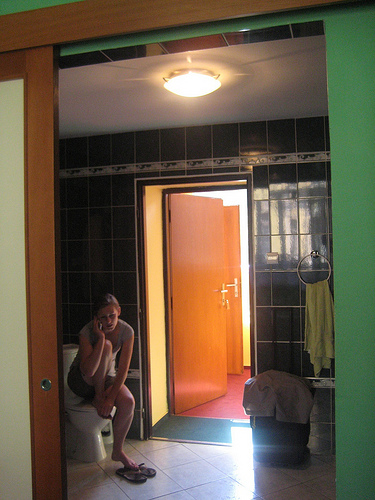 (Yes, Leah is sitting on a closed toilet talking on the phone. It was the only "chair" in our room.") The red carpet is the hotel hallway, the green carpet is just inside our room. Even though you'd think there would be a second door between the green carpet and bathroom tile creating a small vestibule, there is not, just hinges where a door should be. You open the hotel room door from the hallway and BOOM toilet! And BOOM, you are also directly facing a glass, free-standing shower, too! In order for privacy you have to lock the hotel room door with its room key and shut the sliding (but not locking) door that leads into the bedroom area. We laughed about this set up constantly! Hahahahaha! :)! Hotel Central was clean and had no bugs, so in my book with what some may consider negative quirks, like being across from noisy train tracks, noisy drunks on the street, and all the other sounds of downtown city life, we thought it was great!
Hotel #2: Hotel Malenovice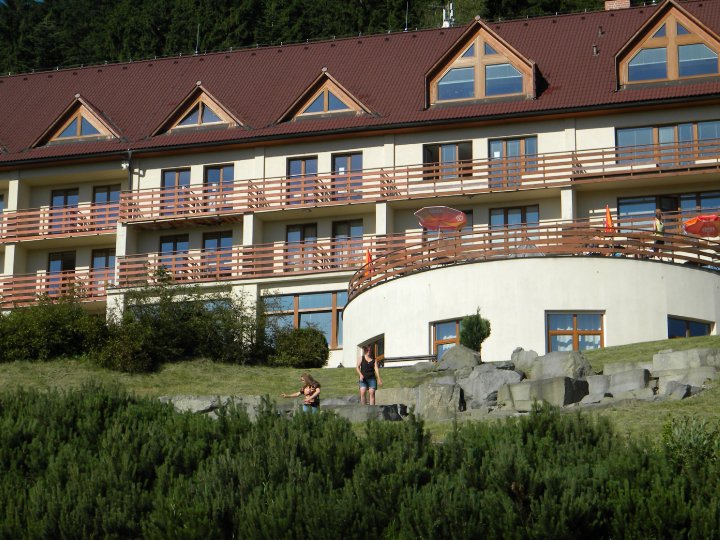 Hotel Malenovice is located in the mountains, a half hour from Cesky Tesin, outside Frydlant. Malenovice houses the Josiah Venture headquarters, training facility, and English camps. God provided this old hotel to JV and they have done an amazing job renovating it into an excellent, first-class facility.
Hotel Malenovice was yet another reason we wanted to come to this part of Czech. Unlike everyone else who teaches at an English Camp, we were not able to come to the training at Malenovice before camp started. It was great to at least see what training is like for JV camp leaders, short term leaders, long term leaders, etc, even though we didn't get to participate in it. (We also got to meet a lot more of Leah's friends there, too!)
Hide Away: Selah
One of the things JV takes very seriously is missionary care. JV works hard to provide a support network for all their missionaries, because like any mission field (at home or abroad), there is a physical, emotional and spiritual battle taking place. God provided an amazing high mountain cabin for JV to buy, across the valley from Hotel Malenovice. Mel named it Selah and it is to be (of course, renovated first then) used as a free vacation / retreat home available to all JV staff.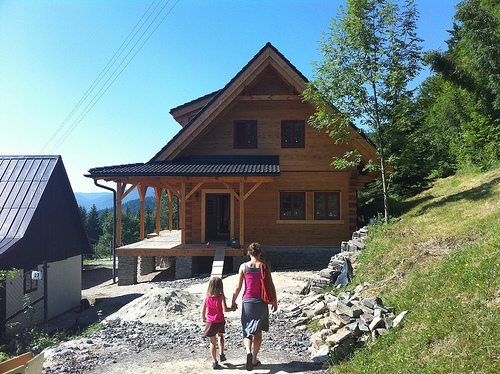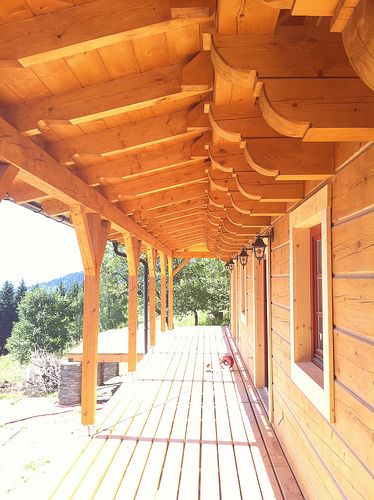 Wow. I am so thankful to hear about this ministry within JV and how much importance they give to supporting the health of their missionary staff.