September 24, 2010 - 5:00 PM
It was HOT, it was a rough day, we were done, and we had plans back in Cesky Tesin, so sadly we drove no further into Poland as we had planned (No Krakow this time and no pottery from Krakow for me, sniff-sniff!). Happily, we enjoyed our last few moments in a great country, one that we definitely hope to visit again!
Just like our trip into Poland was short and sweet, here is a short and sweet photo recap...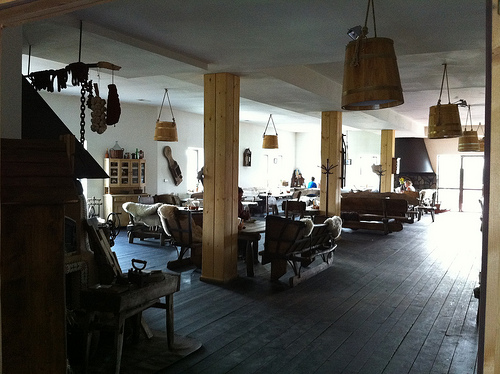 We found an authentic Polish restaurant along our drive back to Czech. They had you sit on sheep and goat skins laid on benchs. (It was cool and creepy at the same time.) The kitchen was in the open with one small wood burning stove where all the food was cooked.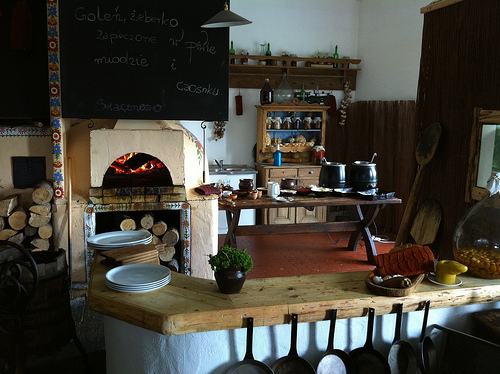 Not to forget the perfect Polish napkins. For those unfamiliar with napkins in Poland, they are a single ply square, are thinner than paper, semi-transparent like a tissue paper and they are always presented beautifully.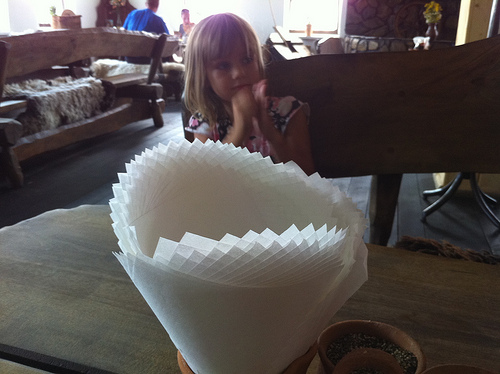 They served delicious Polish dumplings as an complimentary appetizer and then Leah and I ordered more for our meal. (Though they were good, they paled in comparison to Marta's mom & aunt's amazing dumplings!)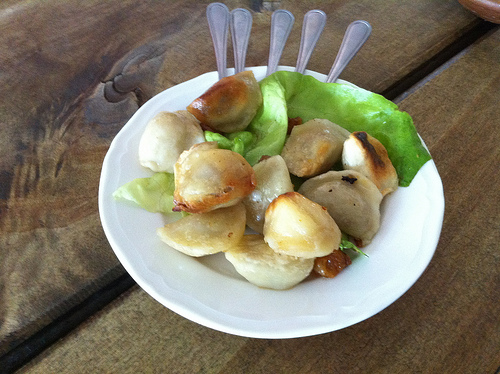 Miriam ate dumplings with us and the boys all shared the most expensive thing on the menu (ribs) which in dollars was around 5 bucks. Josh ordered borscht and then, of course, ordered something that he didn't know what it translated into and it turned out to be breakfast (hahahaha, I LOVE that guy!).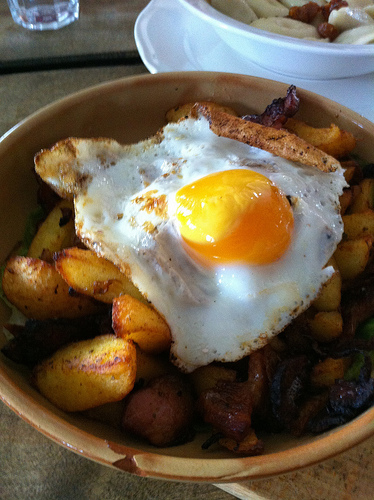 And last but not least, the local Polish brew.